Zagoria Law's Brooks Neely Settles Six Figure Dog Bite Case
ATLANTA, GA – June 29, 2016 – Zagoria Law, an Atlanta-based law firm specializing in personal injury cases, today announced that Associate Attorney Brooks Neely has settled his first six-figure case, Wacaster v. Gilreath. The case arose from a dog bite and damages were paid by the dog owner's insurance for $100,000.00. The case was settled pre-suit by Zagoria Law.
Amanda Wacaster, age 31, was viciously bitten by Heather Gilreath's (Defendant) St. Bernard, named "Hoss." The incident occurred at the Defendant's Pickens County residence in Jasper, Georgia on March 25, 2016. The bite was on Ms. Wacaster's right forearm and the wound required significant suturing to repair.
Images of the Injuries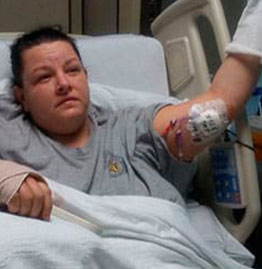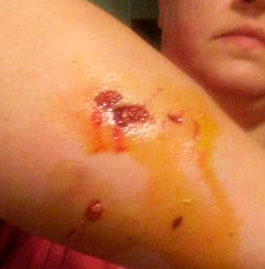 "This case presented significant challenges because the attack occurring in the Defendant's home. However, we were able to prove that the dog had aggressive tendencies, as a result of our discovery of a previous incident in which 'Hoss' tried to bite another person," said Zagoria Law Associate Attorney Brooks Neely.
"We congratulate Brooks on a job well done securing justice for our client," said Zagoria Law Founder and Principal David Zagoria. "We are proud of his hard work and dedication that resulted in his settling his first six-figure case."