Long Recovery Ahead For Georgia Boy Pulled From Bike, Mauled By Pit Bulls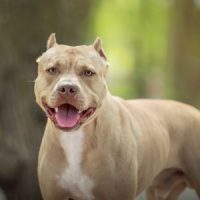 In an unspeakable tragedy caused by criminal negligence, an 11-year old boy from Grovetown, GA was mauled by vicious dogs and suffered catastrophic dog bite injuries. Atlanta's Fox News Channel 5 covered the story in a report published January 13, 2023, which outlined the details of the attack. The victim was riding his bike through his own neighborhood when he was dragged down and attacked by three pit bulls who were running loose. The boy's cousin called 911 after hearing screams, but the victim had suffered devastating injuries by the time police arrived. Up to 70 percent of his scalp was torn off, his ear was ripped away, and his legs were covered in bites and scratches.
The owner of the pit bulls is facing criminal charges under Georgia dog bite laws, but the victim has a long road ahead in terms of recovery. Fortunately, state laws also allow the boy and his family to recover compensation, and the criminal case will impact civil proceedings. Retaining an Atlanta dog bite lawyer is essential, with the recent pitbull attack serving as a powerful lesson.
Implications of the Criminal Charges: By arresting the owner of the three pit bulls, police were being vigilant in upholding their duty to protect citizens. There had been several reports by neighbors of the dogs roaming the community freely, showing aggression, and causing nuisances among residents. The owner even admitted that his dogs enjoy chasing people on bicycles, so the charges for reckless conduct were justified.
If convicted, the owner faces jail time, fines, and other penalties. In addition, information from the criminal case could support the victim's claim when suing for monetary damages. Keep in mind that the boy and his family can still pursue a dog bite case if the criminal matter does not result in a conviction. The owner's acts violate Georgia's dog bite statute and common law principles, which are based upon the concepts of strict liability and negligence.
Long-Term Medical Complications and Losses: The implications for the boy and his family are extreme, and it is still too early in his treatment to know the extent of the medical consequences. However, note that:
The victim developed a fever while hospitalized, an indication of infection that is common in dog bite claims. Some infections can be life-threatening.
Surgeons have already performed procedures to stabilize the boy's condition, but many other extensive surgeries will be required.
In addition to procedures as treatment, the victim will also likely endure a series of skin graft surgeries to address scarring and disfigurement.
Throughout this experience, the boy is suffering unimaginable pain and emotional distress. He may also suffer from a lack of self-confidence, considering the massive scarring and missing ear. His quality of life will be affected for years to come.
Our Atlanta Dog Bite Attorneys Will Seek All Available Damages
To learn more about your rights, please call Zagoria Law at 404.653.0023 or visit us online to schedule a free case review. A Georgia dog bite lawyer can explain how the laws work after evaluating your situation.
Source:
fox5atlanta.com/news/georgia-boy-11-pulled-bike-attacked-pit-bulls-loses-ear-scalp