Will I Have to do a Deposition for a Georgia Dog Bite Case?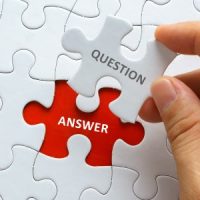 Humans have always had a close connection with dogs, historically relying on them as working animals and enjoying them as loving pets more recently. Unfortunately, some canines can be unpredictable, becoming aggressive, biting, and attacking. The US Centers for Disease Control and Prevention (CDC) reports that more than 336,000 victims seek emergency care at hospitals for dog bite injuries every year, and these figures do not include those who visited a primary care physician or did not get medical attention.
Georgia dog bite laws include critical protections for victims, and you may qualify to recover monetary damages for the losses you suffer from your injuries. As part of the legal process, it is likely that you will need to sit for a deposition. This session is used for discovery, so the parties can exchange important facts and evidence leading up to trial. You can rest assured your Atlanta dog bite attorney will prepare you, advise you, and be at your side for the deposition. However, some background is useful.
Who Will Be Present for a Deposition: In addition to your lawyer, you can expect that legal counsel for the opposing party will be in attendance because this is the person who called you for your deposition. The opposing party will typically be an insurer, and there is a chance the company will send a representative to observe.
The other important role in a deposition is the court reporter, who will record what transpires via audio and a stenography machine. The court reporter is also an officer who will swear you in, as depositions are given under oath.
What Happens at the Session: The deposition is essentially an interview in which the attorney deposing you will ask questions about the dog bite incident, your injuries, and other factors. It begins with the court reporter swearing you in, and the lawyer will start with some basic identifying questions. You will then be asked your version of what happened, and there may be some general inquiries regarding your injuries.
Your lawyer may object to any line of questioning that infringes upon your attorney-client privilege or confidentiality matters.
Tips for Being a Good Witness: Your attorney will prepare you with specific details, but there are a few points to keep in mind:
Dress professionally, as if you were attending a job interview.
Always answer truthfully and honestly.
Only provide information that is within your knowledge, and never speculate or guess.
If you do not know the answer, say so.
Only respond to the question asked. Do not offer additional information or details that are not specifically requested.
Remember that you are under oath, and there are serious penalties for perjury in a deposition.
Your Georgia Dog Bite Lawyer Will Guide You Through Depositions
If you were injured by a dog bite or attack, please contact Zagoria Law to learn more about discovery and the legal process. Individuals in Fulton County and Greater Atlanta can call 404.653.0023 or go online to set up a no-cost case assessment with an experienced Georgia dog bite attorney.
Source:
cdc.gov/injury/wisqars/nonfatal.html