How Much Is A Georgia Dog Bite Case Worth?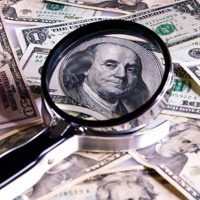 One of the most common questions about Georgia dog bite cases relates to the value of the claim, or what amount a victim might be able to recover as compensation by pursuing the negligent owner. There is no way to give an accurate value with so many variables in a typical case, but state law covers the topic of damages. Dog bites are a type of tort, a legal term for wrongdoing by a party that causes harm to another. Georgia's statute on general and special damages applies to these claims, categorizing them according to the impact on a victim's life. This law serves as the basis for calculating compensation for a dog bite case.
Your first step in the legal process will usually be filing a claim with the dog owner's insurance company and trying to work out a settlement; if the insurer refuses to pay, your next move is litigation. With both scenarios, damages will be a focal point. You can trust an Atlanta dog bite attorney to obtain fair compensation, and an overview is informative.
Special Damages: The Georgia statute describes this class of damages as those that actually occur because of a tortious act. In a dog bite claim, the tortious act is negligence by the owner in managing the animal. It is necessary to prove special damages to recover them. However, because they are the financial, tangible implications linked to your injuries, you will typically have receipts or paperwork. Economic damages, as they are often called, include:
Medical costs for treatment, such as emergency treatment, surgery, and hospitalization;
Lost wages; and,
Out-of-pocket expenses related to your medical care. 
General Damages: This category of compensation covers any losses that the law presumes to "flow" from a tortious act, which could mean almost any effect on the victim's life. The term noneconomic damages is often used to describe general damages because they cannot be quantified by dollar value. You still endure significant hardship, so it is possible to recover for:
Pain and suffering;
Emotional distress;
Scarring and disfigurement, a crucial concern with dog bite claims; and,
Many other losses that affect quality of life.
When Punitive Damages are Available: The matter of punitive damages does not come up often in dog bite cases because they are not meant as compensation to the victim. Punitives are intended to punish the wrongdoer for extreme conduct, as opposed to mere carelessness. To recover punitive damages, you must be able to prove the dog's owner acted willfully and was motivated by malice or an indifference to consequences that would result. An example where punitive damages might be available is when the owner orders the dog to attack someone who is not trespassing.
Our Atlanta Dog Bite Lawyers Will Seek All Available Damages
You may be entitled to both special and general damages in a dog bite case, and our team at Zagoria Law is committed to helping you recover the full amount allowed by law. For more information, please call 404.653.0023 or go online to set up a no-cost consultation with a dog bite attorney.
Source:
advance.lexis.com/documentpage/?pdmfid=1000516&crid=2111338b-da25-417e-91bc-ccb6ae74baa7&nodeid=ABZAANAACAAD&nodepath=%2FROOT%2FABZ%2FABZAAN%2FABZAANAAC%2FABZAANAACAAD&level=4&haschildren=&populated=false&title=51-12-2.+General+and+special+damages+distinguished%3B+when+recovered.&config=00JAA1MDBlYzczZi1lYjFlLTQxMTgtYWE3OS02YTgyOGM2NWJlMDYKAFBvZENhdGFsb2feed0oM9qoQOMCSJFX5qkd&pddocfullpath=%2Fshared%2Fdocument%2Fstatutes-legislation%2Furn%3AcontentItem%3A6348-G111-DYB7-W44M-00008-00&ecomp=8gf5kkk&prid=b4a899ab-8c16-4dd7-829f-8580ed1b777d