Breeds To Avoid If A Dog Is On Your Family's Wish List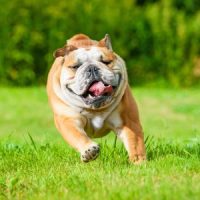 You have probably heard the saying many times that it is the dog's owner or handler that makes the animal dangerous, not the breed alone. This point might make sense to some, but it is not so reassuring when you are bringing home a dog to the family as a holiday gift. When shopping for a pup, you want confidence knowing that the breed is suitable as a loving pet, especially around small children. Statistics indicate that around 51 percent of dog bite victims are children, and most occur while the victim is interacting with a canine they know. Children are also more likely to require medical attention for dog bite injuries compared to adults.
When you are not willing to take on the risk of bringing home a dangerous breed, research is critical. There are numerous online resources, and speaking to vets or animal behavior specialists can help you make the right decision. A Atlanta dangerous breeds attorney can assist with legal remedies if you or a loved one suffered dog bite injuries, since you may be entitled to damages from a negligent owner. Some information on assessing dog breeds is also useful.
Dog Breeds by Bite: There are studies on the topic of what constitutes a dangerous breed, though no truly credible results because of how breeds become mixed. The reputation of a canine breed also impacts how people view the dog as being dangerous. There are two options for assessing the risk, and these factors reveal some interesting facts about dangerous breeds:
Breeds Likely to Bite: Some dogs tend to bite more often than others, and this could be an instinctive trait attained through breeding. The list includes Chihuahuas, Bull Dogs, Lhasa Apso, and Pekingese. These are shorter breeds that could bite due to perception of a threat from a taller human being.
Breeds with Powerful Bites: Researchers have measured the strength of a dog bite in terms of pounds per square inch (PSI). Dogs that clamp down the hardest include the Kangal, American Bandogge, English Mastiff, Akita, and Rottweiler.
Dangerous Breeds in Georgia: When it comes to dog bites, the term "dangerous" has a very specific meaning – and the relevant laws have nothing to do with the likelihood of biting or strength of the bite. A canine is classified as dangerous if it:
Caused a substantial puncture wound, though the harm to the victim is not a serious bodily injury;
Aggressively attacked someone in a way that threatens serious injury, such as chasing and knocking the person down; or
Killed another person's pet animal while off the owner's property.
Get Legal Help from a Georgia Dangerous Breeds Lawyer
This information should guide you in choosing the right pet for your family, but you will need guidance with the process when seeking legal remedies for dog bite injuries. For more information about your options, please call 404.653.0023 or go online to reach Zagoria Law. We can schedule a free case review with a skilled Atlanta dog bite attorney.
Source:
kids-n-k9s.com/dog-bite-statistics-for-the-united-statess