Where Do Monetary Damages Come From After A Pit Bull Bite In Georgia?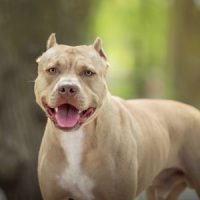 When it comes to assessing dangerous breeds of dogs that bite or attack, there are generally two camps: Those who believe viciousness is a product of the canine's upbringing, and others who say the breed is inherently dangerous. Still, the data about pit bull attacks does not lie. Statistics indicate that:
Compared to other breeds, pit bulls are 4.4 times more likely to cause complex wounds when they bite.
Pit bulls are 2.5 times more likely as other breeds to bite in multiple locations on the victim's body.
A victim who suffers a bite from a pit bull is more than 3 times more likely to need surgery than bites from other breeds.
Because the physical harm can be extensive, it is critical to leverage all available legal remedies under Georgia law. You do have the right to seek compensation, but there are often questions about where the money comes from after a pit bull attack. An Atlanta dangerous breed dog bite attorney can offer details, though some general information is useful.
Sources of Funds for Dog Bite Victims 
When you think of someone who has harmed you through negligent, reckless, or intentional misconduct, you assume that you would pursue him or her for compensation. However, motorists, businesses, and homeowners carry insurance to protect them from liability if they were at fault for causing an accident.
After being bitten by a pit bull, the liability insurance policy of the dog's owner is a primary source of monetary damages. The problem is that insurers take a loss when paying claims, so they will try to find reasons to deny compensation. A common strategy is to assert that the policy contains an animal exclusion that negates the claim, or a breed exclusion that acts as a loophole for certain dangerous dogs.
 What to do if You Were Bitten by a Pit Bull 
Once you realize that an insurance policy may be the source of funds after a pit bull attack, you see that it may be necessary to pursue a claim against someone you know. This could be a friend, neighbor, or relative, but it is still important to enforce your rights. The following tips will guide you in protecting your health and your interests.
Get proper medical care right away.
Avoid discussing details about the incident with the pit bull's owner.
If contacted by an insurance company, you should only confirm contact information and the date of the attack.
Never provide a written statement to the insurer or consent to having your conversation recorded.
Do not sign a release or any document containing language that would result in giving up your legal rights.
A Georgia Dog Bite Lawyer Can Assist with Claims Involving Dangerous Breeds
If you can handle a few of these tasks, you can rely on Zagoria Law to handle the complexities of a pit bull attack claim. To learn more about your remedies, please contact us right away. You can call 404.653.0023 or visit our website to set up a free case evaluation with an Atlanta dog bite attorney.
Source:
dogsbite.org/dog-bite-statistics-quick-statistics.php#dogbite-statistics