Why Children Suffer Far Worse Dog Bite Injuries Than Adults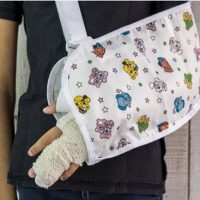 To start, one of the key reasons that children suffer worse dog bite injuries is that they are bitten much more often than adults. Some studies report that up to half of all dog bite victims are children, and statistics from the US Centers for Disease Control and Prevention (CDC) reveal the dangers. Almost 86,500 children aged 14 and under are taken to hospital ERs for treatment of dog bites. Almost 32 percent of these victims are infants to toddlers aged 4 years old.
However, beyond data on frequency of dog bites affecting children, there are additional reasons younger people tend to suffer these injuries more often. These details are important for parents, who can apply them to protect kids from serious bodily harm. You may not be able to prevent all attacks, so trust an Atlanta child dog bite attorney to assist with legal remedies. Possible reasons for the higher numbers include:
Average Height of Young Children: Unfortunately, the height of a child is roughly the same as the head of many canine breeds, including Rottweilers, pit bulls, and German Shepherds. This puts the mouth of the dog in very close proximity to the child's head, face, and neck if the animal was to strike.
 Risks for Severe Head and Facial Injuries: When a dog does bite a child, the most serious harm typically affects the victim's head and neck. For instance:
The dog's teeth could penetrate the eyes or ears.
A bite could cause damage to cartilage and soft tissues around the nose and mouth.
When a child is knocked down or mauled by a dog, he or she should sustain concussion or traumatic brain injury (TBI). 
Trauma to the Neck: Injuries to the neck can be life-threatening, as there are numerous blood vessels running through the neck to supply blood and oxygen to the brain. A dog bite could cause a tear, puncture, or other damage to the jugular vein, carotid artery, or both. Significant blood loss and brain damage are common.
 Dog Bites and Children's Hands: The natural curiosity of children and their love for dogs also means they could get very close when petting, stroking, or feeding treats.
 Extreme Losses for Child Victims: Physical pain is excruciating for a child, but there are many other consequences. The medical costs can skyrocket, especially if your child needs cosmetic surgery or reconstructive procedures to repair nerves or tissue damage. Children can suffer serious emotional harm from the experience. By pursuing your legal options, you may qualify to recover for medical costs, pain and suffering, and emotional anguish.
Discuss Child Injuries with an Experienced Georgia Dog Bite Lawyer Right Away
Children suffer substantial bodily harm and unique injuries when attacked by a dog, and the losses are considerable. For more information on your legal remedies, please contact Zagoria Law to schedule a free case evaluation. You can call 404.653.0023 or visit our online to reach an Atlanta child dog bite attorney. After assessing your situation, we can discuss next steps in the legal process.
Source:
cdc.gov/injury/wisqars/nonfatal.html