What To Look for in an Atlanta Child Dog Bite Attorney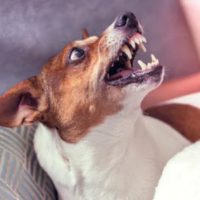 Their trusting nature and fascination with dogs often put children at risk of bites, often because they do not understand that canines are still wild animals that can attack. Statistics indicate that around 51 percent of all dog bite victims are children 17 years old or younger. Plus, the rate of dog attacks against children is highest between 5 and 9 years old, though toddlers and infants are also at high risk. The injuries, scarring, and emotional distress are life-changing for a young person.
Georgia dog bite laws provide remedies for any dog bite victim regardless of age, but there are some factors to note with minors. Because of the added complications, you want to know that you make the proper choice for legal counsel to represent your family. As you are researching candidates to retain as your Atlanta child dog bite lawyer, consider the following points.
Knowledge of Dog Bite Laws: One of the most important factors when reviewing your options for representation is in-depth, meticulous knowledge of how dog bite laws work. Georgia has a dog bite statute, which states that an owner is responsible for the injuries caused by a dangerous or vicious dog that was carelessly managed or allowed to roam.
To prove that a dog is vicious, it is sufficient to show that the animal was not on a leash or otherwise secured, in violation of state or local law. Note that provocation by a victim could mean the dog's owner is not liable, and trespassing by a victim will defeat a dog bite claim.
 Settlement and Conservatorships: Aside from knowledge of dog bite laws, an attorney representing injured children must also have experience with the Georgia laws that apply to minors. A person under 18 years old does not have legal capacity, so they cannot enforce their own rights after a dog bite. Parents have the power to do so, but there are limitations:
Parents can only agree to a settlement for a dog bite claim that is $25,000 or less.
If the settlement is higher or litigation is necessary, parents must go to court to obtain conservatorship. The money is held in a special account until the child becomes an adult. 
Statute of Limitations: Georgia's deadline on filing a lawsuit is two years for adult victims, but children get additional time. The statute of limitations is "tolled" or paused until the child turns 18 years old, effectively allowing up to 20 years old to sue. However, considering the costs of medical care and losses, there is no reason to wait.
Our Georgia Child Dog Bite Lawyer Attorneys are Ready to Help
As you can see, there are some additional factors to be aware of when pursuing a dog bite claim on behalf of a child. Our team at Zagoria Law is prepared for the challenges, so please contact us today. You can call 404.653.0023 or visit our website today to set up a no-cost case assessment. After reviewing your situation, an Atlanta child dog bite lawyer can explain what to expect with the legal process.
Source:
kids-n-k9s.com/dog-bite-statistics-for-the-united-states/