Extreme Risks Of Child Dog Bite Injuries To The Face And Head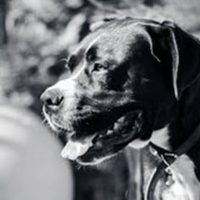 Children are naturally drawn to dogs, so it stands to reason that they are more likely to be bitten. However, a closer look at statistics reveals the risks to children when it comes to bites around the head. The National Institutes of Health (NIH) reports that 80 percent of severe dog bites to victims under 18 years old involve the face, neck, and head. Among all child victims of attacks, around 68 percent are aged 5 and under, and this age group is more likely to be hospitalized because of their injuries. The average length of stay in the hospital is up to 3 days for child dog bites.
The height of the dog's face and the child are close in proximity, which is one reason bites to the head are common. These injuries are also serious because the trauma can affect eyes, ears, facial features, veins and arteries, and other delicate tissues. Because the losses can be significant, parents should consult with an Atlanta child dog bite lawyer about legal remedies. It makes sense to seek all available compensation when you realize the dangers.
Loss of Function: The head contains the human body's most important features for collecting visual and audio information: The eyes and ears. When dogs bite, they do not discriminate on where their teeth may land. They can easily puncture the eyeball, tear an eyelid, or cause a detached retina. An attacking animal could also bite into the ear cartilage or break an ear drum. Ultimately, the consequences for the child could be loss of hearing or vision.
 Damage to Facial Features: There are also numerous features around the face that are vulnerable with child dog bites, including the nose, lips, mouth, and cheeks. A dog with a large bite diameter can do significant damage, and facial skin is extremely delicate. The scarring and disfigurement are considerable.
Infection and Dog Bites: The germs in a dog's mouth mean a bite is prone to infection, which increases the length of hospitalization and the costs of treatment. A serious infection could even lead to sepsis, a life-threatening condition that could cause the child's organs to shut down.
 Intense Medical Care: Based upon the types of trauma to the face, neck, and head, children who suffer dog bites to these areas will often require significant treatment. A victim may need:
Emergency treatment;
Hospitalization;
Special care for infection;
Facial reconstruction surgery; and,
Cosmetic surgery to reduce the appearance of scars. 
Emotional Harm: When a child suffers dog bite injuries, especially to the head and face, the psychological trauma can also be substantial. Some children will experience a life-long fear of dogs or experience depression, anxiety, and mood swings. It may be necessary for the child to undergo intense, expensive psychiatric treatment.
Contact an Atlanta Child Dog Bite Attorney for Details
For more information on your remedies, please call 404.653.0023 or go online to reach Zagoria Law. We can schedule a free case evaluation with a Georgia child dog bite lawyer who can explain the legal process for recovering compensation.
Source:
ncbi.nlm.nih.gov/pmc/articles/PMC3820741/