Important Evidence For A Georgia Dog Bite Case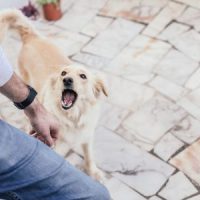 Evidence is an important part of any criminal or civil case, so you can expect it to play a critical role when you are pursuing your rights as the victim of a dog bite. The Georgia Rules of Evidence govern the proceedings, and the provisions are quite broad in terms of scope. All relevant evidence is admissible in court, and information is considered relevant if it could prove or disprove an essential fact in the case.
The broad nature of the rules leaves the door open to many types and forms of evidence that could be used to support your claim. There could also be details that adversely affect your case, making it necessary to develop a strategy from multiple angles. Your Atlanta dog bite attorney will conduct an investigation and gather evidence, but you may also be in the position to collect some information. You gain an advantage when you have such proof as:
Your Medical Records: The basis for damages in a dog bite case is compensating victims for their losses, so details about your injuries are important. Medical records include specifics about the parts of the body that suffered trauma, as well as the surgeries, procedures, and other treatment necessary – both in the immediate aftermath and future medical care. Your medical documents may also include information on permanent disability from an animal attack.
 Dog's History: In some Georgia dog bite claims, the animal's history of vicious acts, aggression, mauling, and other attacks is central to the case. You may need to investigate prior reports from other individuals and victims who contacted government officials, while hospitals and other health care facilities often forward reports when they treat a victim of a dog bite.
 Pictures and Video: Images of the scene of the attack may be valuable evidence in a dog bite case because there may be indications that prove fault. Pictures and video may capture instances of the dog owner's negligence, such as:
A broken gate or fence that was securing the dog;
A loose or frayed collar that fell off the animal; or
A leash or tie-on which is insufficient to prevent the dog from attacking.
It is important to get these and other relevant photos with your cell phone, and take pictures of the dog after the attack if possible. There may be lingering signs that it had been aggressive.
 Witness Recollections: Another useful source of evidence in a dog bite case is testimony from those who observed what happened. Witnesses can recount what they saw and may also counter any allegations that you provoked the animal.
Our Georgia Dog Bite Lawyers are Skilled at Evidence Strategies
It is helpful to know the types of proof that are useful to your claim, especially when you can take action to collect important evidence. You can trust Zagoria Law to handle all issues related to evidence, so please contact us at 404.653.0023 or via our website. We can set up a free case review with an Atlanta dog bite attorney who can provide additional details.
 Source:
ga.elaws.us/law/section24-4-402