Emotional Effects Of Dog Bite Injuries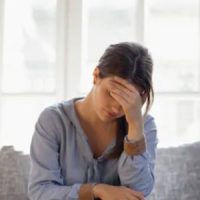 While some dog bites might involve just a nip or barely breaking the skin, these injuries can be quite serious. According to the National Safety Council (NSC), there are 4.5 million dog bites every year that require medical care in emergency rooms, urgent care centers, or physician's offices. The trauma may include serious lacerations and scrapes, deep penetration wounds, and broken bones and bruises from being knocked down. Approximately 1 in 5 patients will suffer infection from dog bite injuries, which is not surprising considering the germs in the animal's mouth.
It is understandable that your first concern is getting treatment for these severe injuries, but many dog bite victims do not realize how the incident can affect them emotionally. Being attacked by an animal is traumatic, and both children and adults may suffer from psychological harm afterwards. You can rest assured that Georgia law allows a victim to recover damages for these losses, and an Atlanta dog bite lawyer will ensure you are fairly compensated. Some information on the emotional implications of dog bite injuries is also useful.
Post-Traumatic Stress Disorder (PTSD): While it is common for victims to experience some anxiety after an attack, others may develop severe emotional responses in the form of PTSD. Even just seeing a dog in public or being around one in a private setting may cause:
Reliving the incident;
Panic attacks;
Irrational thoughts and hallucinations; and,
Mood swings and angry outbursts. 
Loss of Self-Confidence: Scarring and disfigurement are physical effects of a dog bite, but they can have serious consequences for the victim's self-esteem. Skin may not fully heal, so there are lasting, visible implications that are a constant reminder of the attack. Plus, a person may require reconstructive surgery and skin graft procedures after a dog bite, leading to additional scarring that makes the victim self-conscious.
Fear of Dogs: After suffering traumatic injuries, a victim will associate the dog with physical pain and emotional harm. Some will realize that it was an isolated incident, but many live with a fear of dogs. With the number of canines in US households, it is certainly impossible to avoid them indefinitely. This "cynophobia" can be debilitating, and it may affect relationships with family and friends who have dogs.
 How Dog Bite Injuries Affect Children: Young victims will deal with different emotional implications compared to adults, though many will experience the effects described above. However, for parents, it is important to understand the signs when children may not be able to communicate their emotional response. Your child may need professional help from a mental help professional if you observe:
Irrational crying;
Difficulties with sleep and sleep routines;
Nightmares;
Extreme fear or anxiety; and,
Bedwetting.
Our Georgia Dog Bite Attorneys Will Seek All Available Damages
The Zagoria Law team is dedicated to ensuring you receive all compensation after suffering dog bite injuries, so please call 404.653.0023 or go online to speak to a member of our team. We are happy to set up a free consultation with an Atlanta dog bite lawyer who can provide additional details about your rights.
Source:
nsc.org/getmedia/d8399bc2-c8f1-42a3-b39f-d08a7e7fa08e/dog-bites.pdf.aspx