What To Do After A Dog Bite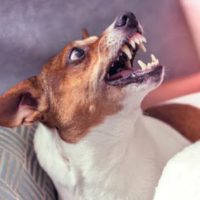 Many people love dogs and many are not fans, but there is one factor you can count on: With more than 69 million dogs living in American households, you will encounter these four-legged pets in public places and private homes. The vast majority of canines are obedient and trustworthy, but there are some that can cause serious harm through bites and other attacks. If you live in Georgia, you will be relieved to know that state statutes and common law concepts provide you with legal remedies.
The process typically starts with filing an insurance claim under the owner's liability policy, but you must go to court if the insurer will not pay fair monetary damages. Because of the complexities, you will need an Atlanta dog bite injuries lawyer at your side to assist with the legal requirements. Still, there are some tasks you can tackle and support your rights in doing so.
Get Proper Medical Care 
Treatment is essential for your health, as you may need stitches, a thorough cleaning, and other care after a dog bite. Plus, when you get prompt treatment at the ER or urgent care center, you are less likely to suffer infection.
However, seeking immediate medical attention also supports your rights. When you delay, you are sending the message that you were not hurt badly. Insurance companies take these circumstances into account, possibly resulting in a denied claim or lowball settlement offer.
 Obtain All Relevant Information 
There are a few key details that will streamline the claims process after a dog bite, while others may be important for purposes of evidence. Therefore:
Get the dog owner's contact information.
Request details about insurance policies held by the owner.
If you or someone else called 911, obtain a copy of the police report. 
Avoid Conversations About the Attack 
You will need to prove certain facts when seeking compensation through a dog bite claim, and a key element is fault by the dog's owner. As such, steer clear of any discussions about how the incident occurred. You may accidentally make a statement that constitutes an admission of fault or misconduct through your own actions.
 Defer Discussions with the Insurer to Your Lawyer 
There is a good chance that you will be contacted by the dog owner's insurance company, and the agent might ask you to make a statement about the dog bite. You should politely decline to answer questions and never consent to having your conversation recorded. Inform the insurer's employee that you have retained counsel and pass on your lawyer's contact information.
Our Georgia Dog Bite Injuries Attorneys Will Handle Legal Details
By taking on a few of these tasks, you gain an advantage in pursuing your legal remedies. Our team at Zagoria Law will handle the details, including dealing with the insurer and taking your case to court as necessary. Please call 404.653.0023 or go online to set up a no-cost case assessment with an Atlanta dog bite lawyer who will advise you on specifics about the process.
Source:
americanpetproducts.org/press_industrytrends.asp