Dangerous V. Vicious Dogs Under Georgia Dog Bite Laws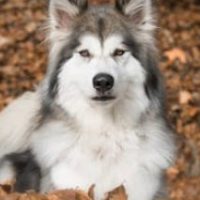 When you or a loved one was bitten, it probably does not make much of a difference whether you would describe the animal as a dangerous or vicious dog. The injuries are excruciatingly painful, you will need immediate medical care, and you run the risk of infection after such an attack. Terminology is certainly not top of mind. However, when it comes to your legal rights, there is a distinction between the dangerous and vicious under Georgia's dog bite statute. There are several factors relating to the owner's duty and failure to comply with the law, and the details could ultimately affect your remedies.
Considering the medical bills, pain and suffering, and emotional implications of a dog bite, you want to make sure you take advantage of all opportunities to recover fair compensation. It is wise to trust an experienced attorney to assist with Georgia dog bite laws, though some information on dangerous versus vicious dogs is useful.
Dangerous Dog Definitions and Requirements 
To be classified as a dangerous canine, there must be evidence of one of the following factors:
The dog caused a substantial puncture wound with teeth, without causing serious injury. A nip or bruise would not be sufficient.
The animal attacked someone in a manner that creates an imminent threat of serious injury. Barking, growling, and snarling alone do not meet this standard.
The dog killed someone else's pet animal while not on the owner's property.
When any of these factors is present, the owner must abide by Georgia dog bite laws on dangerous dogs. The requirements include maintaining a secure enclosure on property, posting signage, restricting the dog to a 6-foot leash when off property, and many others. There are also registration requirements, and the owner must update them when moving from one county to another.
 Georgia Dog Bite Laws Regarding Vicious Dogs 
An animal may be classified as a vicious dog if it inflicted serious injury on someone, whether by biting, mauling, scratching. The definition includes instances where the victim may have suffered harm while trying to escape, such as injuries from a fall. If a dog qualifies as vicious, the owner must follow some of the same requirements as dangerous dogs. However, there are additional criteria to meet, such as:
While the registration is still required for a vicious dog, a certificate will not be issued to an owner who has been convicted of a felony involving drugs, dog fighting, or cruelty to animals.
The dog must be microchipped.
The owner must carry liability insurance in the amount of $50,000 for bodily injury caused by the dog.
Violations of laws on dangerous and/or vicious dogs could be useful evidence in a dog bite claim.
Discuss Legal Options with a Georgia Dog Bite Lawyer
An overview is useful, but you will not have to be concerned with the details about dangerous versus vicious dogs when you have an experienced Atlanta dog bite lawyer. To learn more, please contact Zagoria Law by calling 404.653.0023 or visiting us online. We can schedule a no-cost case assessment with an Atlanta dog bite attorney who can provide personalized advice.