Should I Accept Something From The Owner After A Dog Bite Injury?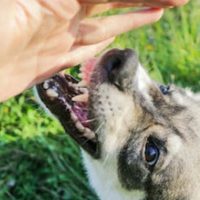 Insurance policies cover many dog bite injury claims and, to the insurance companies that pay out, the losses can be extreme. According to the Insurance Information Institute (III), dog bite claims cost insurers $882 million every year, at an average payout of $49,025 per claim. Of course, many of these insurance companies pass on losses to their policyholders. If a dog bites, the owner could be looking at higher premiums, huge deductibles, or cancellation. Knowing this, many Georgia dog owners are tempted to offer something of value to the victim when their pet bites.
If you were bitten or attacked by a dog, it may be tempting to take whatever the at-fault party is offering. You might want to avoid legal entanglements or offending someone you know. However, you might be surprised how your losses add up. Always consult with an Atlanta dog bite lawyer before accepting, and some information about your rights will convince you why.
Why Sidestepping the Legal Process is a Mistake
 There are two key issues with accepting something from the dog's owner:
You may not know the extent of your losses right away. Even if you received medical care immediately after being injured by a dog bite, you may need additional treatment. With injuries to the hands, face, head, neck, and other sensitive areas, cosmetic or corrective surgery may be necessary.
By taking something from the owner, you are essentially entering into a verbal contract. You accept the money or other items of value, but you are releasing your right to seek any damages in the future. Your actual losses could be thousands of dollars more than what was offered to resolve the dispute.
 Leave Things to the Georgia Legal Process 
A dog bite or attack is usually covered under homeowners and businesses liability policies, so you would file a claim with the owner's insurer. In doing so, you will be required to provide the insurer with information about your losses and evidence showing how its insured was at fault.
The insurance company will seek medical records, pay stubs, and other details. The information you submit forms the basis of your compensation amount, rather than some arbitrary figure that the dog's owner determines. Plus, through an insurance claim, you can be compensated for your noneconomic damages. Examples include:
Pain and suffering;
Emotional distress; and,
Scarring and disfigurement.
These are losses that affect your quality of life, so they are subjective and personal to your experience. However, insurance companies use a multiplier to assess noneconomic damages. You might be entitled to 1.5 times the amount of your medical costs and lost wages. The result is a more accurate payment to you.
Our Georgia Dog Bite Attorneys Will Help with the Process
Though accepting something from a dog's owner might seem like a good idea, you might be giving up important rights. Our team at Zagoria Law will help with your claim and ensure you are fairly compensated for your losses. Please contact us today at 404.653.0023 or go online to set up a no-cost case assessment with an Atlanta dog bite lawyer.
Source:
iii.org/article/spotlight-on-dog-bite-liability