Tips For Parents After A Child Suffers Dog Bite Injuries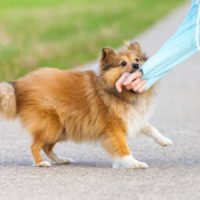 Children love all kinds of animals, and it is no secret that dogs are among their favorite family pets and furry friends. Unfortunately, kids in Georgia and throughout the US are also disproportionately affected by dog bite injuries. According to statistics from the US Centers for Disease Control and Prevention (CDC), almost 84,000 children aged 0 to 14 years old receive emergency treatment for nonfatal, unintentional dog bite injuries every year. This figure represents more than 25 percent of the total victims across all age groups. Of these, around 27,800 victims were under age 4. Plus, another 32,000 children aged 5 to 9 years old are treated in the ER annually.
If your child was bitten or attacked by a dog, it can be overwhelming to know what to do next. Obviously, there are immediate medical concerns, but there are also legal issues related to the physical, emotional, and financial losses your family sustains. It is smart to get in touch with an Atlanta child dog bite lawyer right away, and a few tips will help you
Get Proper Medical Care 
Your child's health is your first priority, so seek appropriate medical treatment right away. Depending on the nature and severity of the dog bite, you should head to the emergency room, an urgent care center, or your pediatrician. Prompt treatment is essential due to the high potential for infection from a dog's mouth, which can harbor bacteria.
Getting immediate medical care is also crucial for pursuing your legal remedies, so keep in mind that delays tell the story that your child's dog bite injuries were NOT severe. 
Gather Evidence 
Proof plays an important role in a dog bite case, and you may be in the position to collect some evidence to support your claim. In the majority of child dog injuries claims, the animal and owner are known to the victim; if you are not acquainted, you will need to identify the at-fault party. Additional evidence may be relevant to your case, such as:
Pictures of your child's injuries;
Photos of the dog, its enclosure or yard, and any leash or other restraints; and,
Contact information for witnesses.
Consult with a Dog Bite Lawyer About Legal Options
 Georgia laws allow parents to seek compensation for child dog bite injuries, so you may qualify to recover compensation. The legal process can be complicated – and you might actually need to pursue a person you know for monetary damages. By retaining an attorney, you ensure a smooth process and fair compensation. Your lawyer will assist with filing an insurance claim and attempting to reach an agreement. If the company refuses to settle, the next step is litigation in court.
Our Georgia Child Dog Bite Attorneys are Prepared to Support You
To learn more about how Zagoria Law can assist with your legal remedies, please call our firm to set up a free case evaluation. You reach our offices in Atlanta by calling 404.653.0023 or going online. A child dog bite lawyer can advise you on the process after reviewing your situation.
Source:
wisqars.cdc.gov/nonfatal-reports