How Fatal Dog Bite Cases Work in Georgia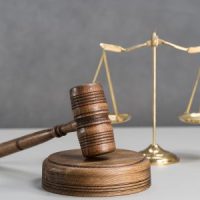 While more than millions of people seek emergency care for dog bite injuries in the US, fatal dog bites are thankfully quite rare. According to a nonprofit group for victims of dog attacks, DogsBite.org, the five-year average number of deaths from bites is 38 every year. The animal would have had to inflict devastating injuries, whether to the face, head, torso, or blood vessels. However, the victim is not the only one to suffer. Surviving family members sustain significant losses, physically, emotionally, and financially.
Fortunately, dog bites and attacks are covered by Georgia laws on wrongful death claims. These are a type of personal injury case, giving survivors the power to sue the owner for damages. You will need to meet the legal requirements to prevail, but compensation will be very welcome when you are going through difficult times. An Atlanta dog bite lawyer can explain details, but a summary about wrongful death is useful.
Proving a Dog Bite Claim: Georgia has a dog bite statute that dictates what facts you need to show to succeed with your claim. The law creates two scenarios in which the owner could be liable for injuries to victims:
You need to prove that the dog was dangerous or vicious, which is a specific legal definition. It is also necessary to establish that the owner knew about the dog's characteristics and still was careless in managing the animal.
You must show that the dog was not secured or on a leash as required by local regulations, and the owner either mismanaged or allowed the animal to roam.
Standing for Georgia Wrongful Death Cases: For a dog bite injury claim, you only need to prove the two points described above. However, for wrongful death, you also need to show that you have standing. In legal terms, this means you have the power to sue because of your relationship to the deceased person. In Georgia, the people with standing for a wrongful death case include:
The surviving spouse;
If there is no surviving spouse, an adult child;
A guardian or conservator of a minor child; or,
The decedent's parent.
Damages for Victims: Even though the victim suffered unimaginable pain, Georgia wrongful death laws take the position that the survivors are the victims. Compensation is for your benefit as you deal with the tragic loss of a loved one under gruesome conditions. You may qualify to recover:
Medical costs for attempts to save the person's life;
Funeral and burial expenses;
Lost wages and financial contributions;
Loss of love, guidance, education, and support.
 Rely on Our Georgia Dog Bite Lawyer Attorney for Help
Fatal dog attacks may not occur often, but life is horrific for surviving loved ones when they do happen. If you lost a loved one to an animal attack, please contact Zagoria Law to learn how we can help get the compensation you deserve by Georgia law. You can call 404.653.0023 or go online to set up a no-cost case assessment with an Atlanta dog bite attorney.