Georgia Leash Laws: What Constitutes A Safe Restraint To Prevent Dog Bites?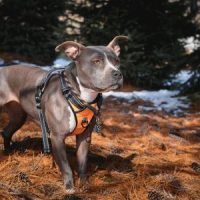 Georgia dog bite laws protect victims of canine attacks by allowing them to seek damages from an owner who carelessly managed the dog, but there is an important qualifier in the language: The statute on liability for dangerous animals states that, when proving the dog is vicious, it is sufficient to prove that it was not on a leash as required by local government ordinance. In other words, the dog's owner could defend an injury claim on the grounds that the animal was properly restrained by a leash.
The statute does not define what constitutes a legally sufficient leash. However, many of the regulations in effect in Atlanta, Fulton County, and other municipalities in Georgia DO contain details. When the animal's owner does not comply with local regulations on leashes, it could be a violation of the state statute. You should consult with an Atlanta dog bite attorney about Georgia leash laws, but also be aware of certain details.
Details on State and Local Leash Laws 
There is no statewide leash law; the Georgia statute covers liability for the animal's owner, but does not include requirements for the leash itself. Instead, most regulations regarding leashes and restraints are contained in county or municipal regulations. The rules will vary according to the local authorities, but some common restrictions include:
A dog cannot run freely on public property, so it must be restrained at all times when not on the owner's premises.
It is not sufficient for a leash to be wrapped around the dog's neck. It must be attached to a properly fitting collar or harness.
Collars and harnesses must fit snugly around the neck or upper body of the animal, to prevent the dog from wriggling out.
The dog's leash cannot be more than 6 feet long, even when using retractable leashes.
In certain situations, an owner may be required to humanely muzzle the dog. 
To-Do's if You Were Bitten by a Dog 
You should immediately head to the ER, an urgent care facility, or your doctor's office if you suffered injuries. Dog bites frequently lead to infection, which can turn into a life-threatening medical condition without proper care. In addition:
Get all contact information from the dog's owner.
Obtain contact details from any witnesses who observed the attack.
Take pictures of relevant factors, such as your injuries, the dog's leash and collar, the enclosure the animal was kept in on private property.
Contact a Georgia dog bite attorney for help with the legal process.
These tasks are important when pursuing compensation for such losses as medical costs, pain and suffering, and emotional anguish.
Discuss Georgia Leash Laws with a Skilled Dog Bite Lawyer
It is reassuring to know that you have legal remedies under the state dog bite statute, but you can see how the local leash laws in Georgia also affect your rights. Please call 404.653.0023 or go online today to reach the Georgia leash law lawyers at Zagoria Law. We can schedule a free case evaluation with an Atlanta dog bite attorney who will advise you on the details.
Source:
advance.lexis.com/documentpage/?pdmfid=1000516&crid=900ec41e-6800-401b-8e9d-616cac5f3a3b&nodeid=ABZAADAAJ&nodepath=%2FROOT%2FABZ%2FABZAAD%2FABZAADAAJ&level=3&haschildren=&populated=false&title=51-2-7.+Liability+of+owner+or+keeper+of+vicious+or+dangerous+animal+for+injuries+caused+by+animal.&config=00JAA1MDBlYzczZi1lYjFlLTQxMTgtYWE3OS02YTgyOGM2NWJlMDYKAFBvZENhdGFsb2feed0oM9qoQOMCSJFX5qkd&pddocfullpath=%2Fshared%2Fdocument%2Fstatutes-legislation%2Furn%3AcontentItem%3A6348-G111-DYB7-W40G-00008-00&ecomp=vg1_kkk&prid=a8fe06e6-d1fa-4e08-8f4a-47f14134b739