How To Prove A Dog Bite Case Based Upon Georgia Leash Laws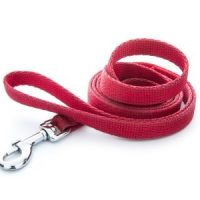 With any personal injury claim, there are certain elements you must prove to qualify for monetary damages. This requirement applies to dog bite cases, but the facts that you need to show may be different depending on the basis of the claim. Georgia's dog bite statute requires evidence that the animal was vicious or dangerous, along with proof that you suffered injury because the owner was careless in managing it. The law also includes a provision on leashes, which directly relates to the viciousness factor: When the facts show that the dog was required to be on a leash and it was not, the animal is considered vicious.
The statute covers all dog bite cases in the state, but the details get tricky when it comes to the city and county government ordinances on leashes. In short, you need to prove that there was a violation of the local law, which may be different from Fulton County to Atlanta to the many municipalities in the region. A Georgia leash laws attorney will work to collect important evidence for this element, such as:
 Official Reports: Any documentation prepared by government authorities in connection with a dog bite is important evidence, and this is one area of evidence where your role is crucial. In order to obtain an official report, you will need to summon a government body to the scene. Dialing 911 will trigger the dispatch of law enforcement, animal control, and first responders. Officials will prepare a report of their findings, and it should refer to the fact that the dog's owner was in violation of leash laws.
 Citation to Owner: In addition to the police report or documents prepared by animal control, authorities may issue a ticket to the dog's owner. The citation is useful as evidence for showing the leash law violation, especially since it will state the exact municipal, county, or local ordinance that was breached.
Leash Details: One reason you need to know the specific leash law that was violated is that the details vary. For instance, within the Atlanta city limits, the leash cannot be longer than six feet. The dog must also be under the control of a "competent" person, which could raise issues if the handler was a child or someone with physical limitations. Other local governments have regulations regarding length of extendable leashes.
 Witness Testimony: Anyone who observed the dog attack would be a useful source of evidence, but keep in mind that the statements of third-party witnesses are often more powerful proof. Testimony from a neutral person, someone you do not know, lends greater credibility to what transpired. A witness can bolster your own allegations about the incident and how the dog's owner violated the leash law.
Discuss Georgia Leash Laws with an Atlanta Dog Bite Lawyer
For more information about pursuing a claim for violation of leash laws, please call 404.653.0023 or go online to reach Zagoria Law. We can set up a free case review with an experienced dog bite attorney who can provide additional details.
Source:
advance.lexis.com/documentpage/?pdmfid=1000516&crid=900ec41e-6800-401b-8e9d-616cac5f3a3b&nodeid=ABZAADAAJ&nodepath=%2FROOT%2FABZ%2FABZAAD%2FABZAADAAJ&level=3&haschildren=&populated=false&title=51-2-7.+Liability+of+owner+or+keeper+of+vicious+or+dangerous+animal+for+injuries+caused+by+animal.&config=00JAA1MDBlYzczZi1lYjFlLTQxMTgtYWE3OS02YTgyOGM2NWJlMDYKAFBvZENhdGFsb2feed0oM9qoQOMCSJFX5qkd&pddocfullpath=%2Fshared%2Fdocument%2Fstatutes-legislation%2Furn%3AcontentItem%3A6348-G111-DYB7-W40G-00008-00&ecomp=vg1_kkk&prid=a8fe06e6-d1fa-4e08-8f4a-47f14134b739