Dangerous Dog Breeds Typically NOT Covered By Insurance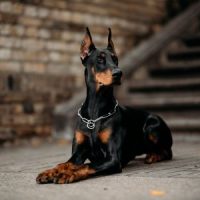 Millions of people suffer dog bites in the US every year, and the resulting injuries are often serious enough to warrant care at hospital emergency rooms. Many victims will take legal action following an attack, which often triggers the dog owner's liability insurance policy. In fact, the Insurance Information Institute (III) reports that homeowners insurance companies pay out more than $880 million every year for dog bite injuries. You could incur astronomical medical bills for treatment, as well as many other financial and emotional losses. As such, it is wise to enforce your rights as a victim by filing an insurance claim for damages.
However, you could run into challenges in some cases based upon the breed of the dog that attacked you. Some insurers will not pay compensation or will impose other restrictions, and your claim becomes an uphill battle. There may be strategies to address these hurdles, but you should rely on an Atlanta dangerous breeds attorney to handle the complexities. You can also review some background on how insurance companies handle dog bite cases for some breeds.
 Insurance Claims Denied for Certain Breeds: A typical insurance policy includes countless policy provisions, add-ons, and loopholes – all intended to benefit the company. Some insurers have determined that the risk is too high for some breeds that tend to cause the most severe injuries to victims. According to III, the average amount paid out for dog bite claims under homeowners' insurance policies is more than $49,000.
To avoid the potential for loss, a company may not provide coverage for certain breeds. Examples include:
Pit bulls;
Akitas;
Rottweilers;
Dobermans; and,
German shepherds.
If you were to attempt to recover compensation under the homeowners' insurance policy, the company will most likely deny it immediately on the grounds that the loss is not covered. While insurers often use sneaky tactics to deny claims, this is one situation where rejecting could be justified.
Other Legal Options for Dog Bite Victims: Just because insurance may not cover your losses does not mean your legal remedy is eliminated. An insurance policy is merely the source of funds, and you still have options against the dog's owner. You would file a lawsuit in court to seek monetary damages, and you will need to prove the elements that apply to your specific dog bite case. If successful, you could enforce the judgment against the owner's personal assets. Through this process, it is possible to recover for:
Medical costs for emergency treatment, hospitalization, surgery, cosmetic procedures, and other care;
Lost wages, if you were unable to work because of your injuries;
Pain and suffering;
Emotional distress; and,
Scarring and disfigurement.
In cases involving criminal acts that led to dog bite injuries, you might also be eligible for punitive damages.
 Contact a Georgia Dangerous Breeds Lawyer About Dog Bite Claims
To learn more about your options, please contact Zagoria Law to set up a complimentary case review. You can reach our office by calling 404.653.0023 or visiting our website. An Atlanta dog bite attorney can advise you after reviewing your situation.
Source:
iii.org/article/spotlight-on-dog-bite-liability