Ask These Questions To Assess Your Rights As A Georgia Dog Bite Victim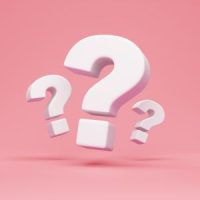 Though the statistics fluctuate from year to year, the fact remains that dogs are one of the most popular pets in America. Results from the 2021-2022 APPA National Pet Owners Survey reveal that around 70 percent of households have a pet and, in more than 69 million homes, that furry friend is a canine. While most dogs are friendly, well-trained, and nonaggressive, they can bite or attack in unexpected circumstances. If you or a loved one was hurt, you might have remedies under Georgia law. It is possible to recover amounts for your medical bills, lost wages, pain and suffering, and other losses.
There are numerous variables involved with dog bite claims, and they could affect your legal options. In some situations, you may not qualify or the laws carry some other harsh result. Because of the complications, it is smart to retain an Atlanta dog bite lawyer to assist with your case. Plus, you should ask yourself the following questions, since the answers could impact your remedies.
Was the dog at large? Georgia has a dog bite statute that applies when an owner is careless in managing the animal and allows it to roam at liberty. If the dog was at large when you were bitten or attacked, your rights might fall under this law. You will need to prove that the animal was vicious or dangerous, and you must show that the owner was aware of these tendencies.
 Did you observe any leash laws or other violations? There is another provision in the Georgia dog bite statute that protects your rights when the owner does not comply with the laws. For instance, many county and local governments have enacted regulations on leashes or other means of securing the dog. A violation places liability on the owner,
 Is there a history of biting? With cases where you must prove the owner's knowledge of the dog's viciousness, one of the most effective ways is showing the animal's past acts of aggression. Of course, instances of biting are very solid evidence. It is often necessary to investigate animal control and criminal records to get the proof you need.
 Were you legally present at the place where you were attacked? If you were trespassing when you were bitten by the dog, you do not have any right to pursue the owner for damages. Similarly, you may not qualify for compensation if you provoked the animal before it attacked.
 How long since the injury? Georgia's statute of limitations is two years, and it serves to bar any lawsuit that you might try to file after the time period expires. The clock starts to tick the date of the attack.
Our Fulton County Dog Bite Attorneys Will Advise You on Details
The answers to these questions can help you understand the basics, but trust Zagoria Law to evaluate your rights as the victim of a dog bite. We will pursue all available remedies, so please call 404.653.0023 or go online to schedule a free consultation with an Atlanta dog bite lawyer today.
Source:
americanpetproducts.org/pubs_survey.asp