What to do if an Owner Offers Payment After a Georgia Dog Bite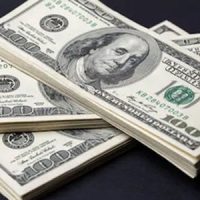 Dogs are a popular household pet in America, so there is a good chance you encounter canines through friends, family, and neighbors if you do not have one yourself. Approximately 69 million families in the US have a dog according to the American Pet Products Association, and many have more than one. The majority live up to their reputation for unconditional love and loyalty, but dogs can still be unpredictable. When they cause injuries through a dog bite, you could suffer significant physical, financial, and emotional losses.
Georgia laws allow you to seek compensation from the dog's owner or other potential parties. Typically, the process starts by filing a claim through a homeowner's, property, or business insurance policy. However, to avoid legal hassles and the possible increase in insurance rates from such an incident, the at-fault party might offer to cover your losses. Accepting something of value is a mistake for numerous reasons that an Atlanta dog bite lawyer can explain in more detail. An overview is also useful:
Reasons to Decline the Offer: The primary reason you should not accept something from the dog's owner is that doing so could impact your rights and financial interests. Specifically:
You do not know the total amount you will incur for medical costs, especially for severe dog bites that require a series of skin grafts and cosmetic surgeries.
Your compensation for a dog bite claim should include amounts for pain and suffering. You are missing out on monetary damages when the owner only reimburses you for expenses.
Unless you create a written contract with the terms and conditions of your agreement, it can be difficult to enforce. The dog's owner could always deny making any offer.
By taking money or anything of value, the presumption is that you release all claims related to the incident. You cannot sue in the future, even if your losses far exceed the amount you accepted.
 Legal Steps in a Georgia Dog Bite Claim: Filing a claim may take more time than taking what the dog's owner offers, but it is the most effective way to protect your rights. Attempts to avoid the legal process leave you vulnerable because you are limited with enforcement. The steps are not as challenging when you have a dog bite lawyer's assistance with:
Gathering evidence of fault by the dog's owner;
Reviewing your medical records;
Preparing a demand package for the insurance company, including all supporting documentation;
Attempting to work out a settlement with the insurer;
Representing you at mediation for further discussions on settlement; and,
Filing a lawsuit in court if the insurance company refuses to pay a fair amount as compensation.
Contact a Georgia Dog Bite Attorney to Learn More About Your Rights
If you suffered dog bite injuries, you can trust Zagoria Law to guide you through each step of the legal process. For more information, please call 404.653.0023 or go online to schedule a no-cost case assessment. Once we assess your circumstances, an Atlanta dog bite lawyer can provide additional details.
Source:
americanpetproducts.org/press_industrytrends.asp