3 Reports To File After Suffering Dog Bite Injuries In Georgia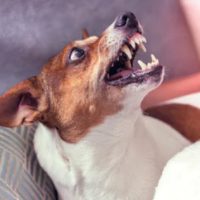 Along with the physical pain and shock of being attacked, there is a considerable amount of chaos and confusion after someone suffers dog bite injuries. Your first inclination is to get proper medical treatment right away, and heading to the ER or urgent care center is absolutely a priority. However, in the aftermath, you might consider legal options under Georgia dog bite law. If you have evidence showing that a vicious dog attacked because the owner carelessly managed the animal or allowed it to roam freely, you may qualify to recover monetary damages.
Recollections of witnesses, your own account of the dog bite incident, medical records, and other forms of proof are useful for supporting your claim. Plus, it is also crucial to file the proper reports and documentation with Georgia officials. You can rely on your Atlanta dog bite lawyer to handle the details, but here are three places to report your injuries.
Law Enforcement: When your injuries are severe and/or you are bleeding excessively, definitely call 911 right away to get first responders to the scene. EMTs will perform necessary first aid, which is important for preventing infection. You should also contact law enforcement for less serious dog bite injuries, but going through the nonemergency line is sufficient.
Police will fill out an incident report when responding to a 911 call, so this encounter serves as filing a dog bite report. Plus, law enforcement notifies local animal control about the attack. 
Fulton County Animal Services: If you were bitten by a dog in Atlanta, you should fill out appropriate documentation about the incident through Fulton County officials. Police may forward their report, but it is wise to also create your own paper trail about the attack. Make sure to include:
Your name and contact information;
The date, time, and location of the attack;
The owner's name and contact details, if known;
A description of the dog; and,
An account of what happened.
Fulton County Animal Services is charged with enforcement of laws regarding leashes, securing pets, and other animal control regulations. Your report enables others to review the history of the dog and its vicious propensities. Plus, you can gain access to the dog's vaccination records to determine whether rabies or other concerns affect your own medical care. 
Health Care Providers: If you opt to head to the ER or an urgent care center for treatment, most facilities will notify police and animal control as part of their duty to protect the public. They submit basic information when filing these reports, but you should still follow up with your own paperwork. 
Reach Out to a Georgia Dog Bite Attorney Right Away
Filing a dog bite report is an important step when pursuing your legal remedies, but there are many other forms of evidence that support your claim. For more information, please contact Zagoria Law to schedule a free case evaluation. You can reach an Atlanta dog bite lawyer by calling 404.653.0023 or visiting us online. After reviewing your details, we can advise you on additional steps in the legal process.
Source:
advance.lexis.com/documentpage/?pdmfid=1000516&crid=900ec41e-6800-401b-8e9d-616cac5f3a3b&nodeid=ABZAADAAJ&nodepath=%2FROOT%2FABZ%2FABZAAD%2FABZAADAAJ&level=3&haschildren=&populated=false&title=51-2-7.+Liability+of+owner+or+keeper+of+vicious+or+dangerous+animal+for+injuries+caused+by+animal.&config=00JAA1MDBlYzczZi1lYjFlLTQxMTgtYWE3OS02YTgyOGM2NWJlMDYKAFBvZENhdGFsb2feed0oM9qoQOMCSJFX5qkd&pddocfullpath=%2Fshared%2Fdocument%2Fstatutes-legislation%2Furn%3AcontentItem%3A6348-G111-DYB7-W40G-00008-00&ecomp=vg1_kkk&prid=a8fe06e6-d1fa-4e08-8f4a-47f14134b739