Dog Bite Liability For Non-Owners In Georgia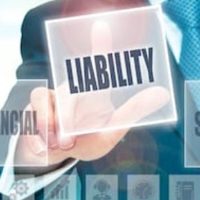 If you or a loved one was bitten by a dog in Georgia, you probably know that you could qualify to pursue legal remedies against the owner. This is reassuring information, considering the frequency of attacks on humans and severe injuries they suffer. The US Centers for Disease Control and Prevention (CDC) reports that around 4.5 million people are bitten by dogs annually, and 1 in 5 of these victims will require medical care.
Plus, there is another aspect of the law that aims to protect the public and provide remedies for victims: In Georgia, a victim who is injured by a dog could have grounds to pursue a person or entity that is NOT the animals' owner. You might be surprised how common it is for the owner to be far from the incident in which the dog attacked. An Atlanta dog bite lawyer can explain details about liability for non-owners, though you can read on for some background about the issue.
 Liability Beyond the Dog's Owner: You can imagine how frequently someone would try to defend a dog bite case simply by saying "Not my dog." Georgia law prevents this issue from becoming a roadblock to victims by imposing liability on other individuals or entities. For instance:
In addition to the owner, Georgia's dog bite statute specifically makes a person liable if he or she "keeps" a vicious or dangerous animal that attacks because of careless management. This provision could potentially cover a pet sitter or dog walker.
A victim may have a dog bite claim against a landlord, either residential and commercial, under concepts of premises liability.
There are leash laws that apply when a dangerous or vicious dog is off the owner's property. Details on the length and having a muzzle are important, but the animal must also be managed by a person who is capable of preventing harm to others. A child or smaller adult may not have the strength to handle a larger, aggressive dog. 
Steps in the Legal Process: Though liability principles are slightly different, the process for recovering compensation is similar despite the fact that you are not pursuing a party other than the owner. The first step is filing a claim with an insurance company and requesting monetary damages. Many cases settle by agreement, though some victims may need to take the matter to court to get fair compensation.
Note that a claim against a non-owner may overlap and be in addition to pursuing remedies against the owner. When the losses are significant, it may be wise to seek monetary damages from both parties.
 Our Georgia Dog Bite Attorneys Will Assist with the Legal Process
These steps are useful as an overview about dog bite injuries, but there are many challenges when you are pursuing someone who is not the dog's owner. To learn more, please call 404.653.0023 or go online to reach Zagoria Law in Atlanta, GA. We can schedule a free case evaluation with a knowledgeable dog bite lawyer.
Source:
cdc.gov/healthypets/pets/dogs.html