Overview Of Georgia's Responsible Dog Ownership Law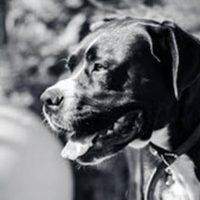 There are many US states that have not enacted statutes on dog bites, liability, and the duties of dog owners, in which case victims must turn to common law principles to enforce their rights. However, Georgia has not been among them since lawmakers enacted the Responsible Dog Ownership Law (RDOL) in 2012. There are numerous provisions within the statute, including requirements for owners when their dogs are a threat, licensing and certification of certain dogs, and penalties for not complying with the law.
The RDOL does not contain provisions on your rights after a dog bite. There is a separate statute on liability for owners, so you are still covered. Still, it is important to realize how the two laws work together to provide victims with legal remedies. A lawyer can explain details on Atlanta dog bite laws, and some information on the RDOL is useful.
Classifications Under RDOL: The statute is aimed at protecting the public, their pets, and property from the harm that can be caused by dog attacks. At the core of RDOL is classification of canines into two categories:
A dangerous dog is one that caused a substantial puncture to a victim with teeth, without causing serious harm. The canine may also fall into this class if it aggressively attacks in a way that creates an imminent threat of injury OR kills someone's pet animal.
A vicious dog is an animal that did cause serious injury to a person through a bite or attacking while the victim was attempting to escape. 
Legal Factors on Dog Classifications: The reason to be aware of these classifications is that they establish the duty of the dog's owner.  There are subtle differences between the requirements for vicious versus dangerous dogs, but one important duty by the owner is obtaining a certificate of registration. A person cannot own or possess a classified canine without one. Plus:
Only 1 classified dog can be owned by an adult, and only 1 can occupy the premises.
A person convicted of certain felonies is prohibited from obtaining a certificate.
To obtain a certificate, you must be an adult aged 18 or older.
How Violations of RDOL Affect Your Rights: Under Georgia's dog bite law, an injured victim must prove that the owner carelessly managed the animal. The language specifically states that you can meet this level of proof with evidence showing that the owner violated leash laws. The RDOL does contain such a provision, covering details about the length of the leash and control by a human. An owner who breaks the law will be liable for injuries.
Our Fulton County Dog Bite Law Attorneys Will Explain More About RDOL
This information is useful as a summary of how Georgia dog bite laws work, but legal representation is still necessary when you are pursuing a claim. At Zagoria Law, our team is knowledgeable about all statutes and concepts that apply to your case. Please call 404.653.0023 or visit our website for additional details. We can set up a no-cost case assessment to discuss details.
Source:
advance.lexis.com/documentpage/?pdmfid=1000516&crid=54e3ee92-9575-4b96-9a59-8d98b3b5d9b6&pdistocdocslideraccess=true&config=00JAA1MDBlYzczZi1lYjFlLTQxMTgtYWE3OS02YTgyOGM2NWJlMDYKAFBvZENhdGFsb2feed0oM9qoQOMCSJFX5qkd&pddocfullpath=%2Fshared%2Fdocument%2Fstatutes-legislation%2Furn%3AcontentItem%3A6348-FRG1-DYB7-W34J-00008-00&pdcomponentid=234187&pdtocnodeidentifier=AAEAAJAADAAC&ecomp=m3vckkk&prid=2e9f03af-023d-416d-983a-a257e917d845