Where Does Compensation Come From Under Georgia Dog Bite Laws?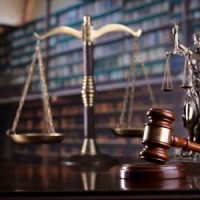 Dogs are a favorite pet in the US, and they are considered a member of the family in many households due to their loyalty, unconditional love, and companionship. However, they are still animals that can bite, lash out, or take aggressive action. According to an Insurance Information Institute (III) article on dog bite liability, an estimated 4.5 million people are treated in hospital emergency rooms for dog bite injuries every year. Fortunately, Georgia dog bite laws allow victims to seek compensation for their losses after an attack, which can be considerable.
If you suffered harm, one of the first questions in your mind is a common one: Where do the funds come from when a victim pursues legal remedies for a dog bite? The answer depends on the specifics of your case, and an Atlanta dog bite laws attorney can explain. You can also read on for some background on who may actually pay for your monetary damages.
Source of Funds in Dog Bite Cases: There is a reason III is so focused on dog bite liability. Insurers are the most common source of compensation for victims, such as:
Homeowner's Policies: When buying insurance to protect their homes, owners may opt for or be required to carry liability coverage. These policies may apply to dog bites and animal attacks.
Business and Property Owners' Insurance: Liability policies are the source of funds when someone is attacked on a site where a business operates. Examples include apartment buildings and convenience stores.
Filing an Insurance Claim for Dog Bite Injuries: To recover compensation for your losses, you will first deal with the insurer rather than going to court. As a victim, you put together a demand package that includes all proof of fault and evidence about your injuries. The insurance company will review the information and usually make a counteroffer. Many of these cases settle with the insurer.
However, the next step is going to court if the insurance company will not settle. Also, you might have to sue in court directly if the owner of the dog did not have any insurance as described above.
 Losses Victims Do Not Expect: When you realize the full extent of dog bite injuries, you will appreciate the importance of taking legal action. There are unexpected losses, such as:
Scarring and disfigurement;
Extensive costs and recovery time for cosmetic surgery;
Adverse consequences for self-esteem and confidence, particularly with dot bite injuries to the face, neck, and hands;
A debilitating fear of dogs and other animals; and,
Lost income from missing work, including for parents who take time to care for a child.
Our Georgia Dog Bite Lawyers Will Assist with Your Claim
This overview on damages is useful, but it is important to get the full picture on what compensation you can recover in a Georgia dog bite case. For more information on your rights, please contact Zagoria Law at 404.653.0023 or via our website. We can set up a free case analysis with a knowledgeable Atlanta dog bite attorney.
Source:
iii.org/article/spotlight-on-dog-bite-liability